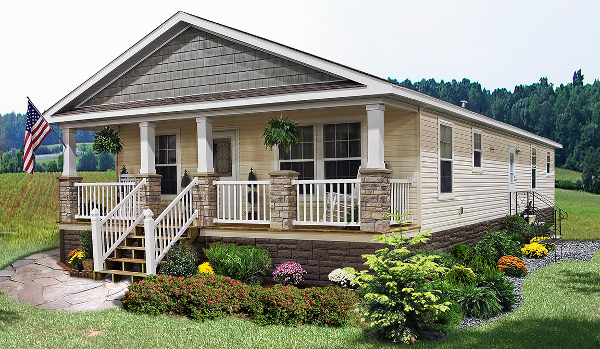 "A group always speaks with a louder and more effective voice than an individual." That's the basis of any Association and certainly is one of the main reasons that VAMMHA has been successful regulatory, legally and legislatively over the years. We try very hard to do what the membership wants and needs us to do, whether solving a local or statewide issue. We want to make Virginia a good and fair place for our members to do business.
The benefits of VAMMHA membership have changed and grown over the years since VAMMHA was established in 1965.
From basic siting and transportation issues to taxation and statewide zoning concerns, VAMMHA continues to find new areas and ways to promote the industry to consumers, regulators and legislators.
Current categories of membership:
Retailers and Brokers – both individually owned and multi-lot corporations
Communities
Manufacturers – both Manufactured and Modular
Suppliers
Banks & Finance
Insurers
Developers
Associates
Advantages to VAMMHA Membership:
Immediate memos and updates on any regulatory changes
Annual Meetings where the membership can express their opinions
A constant presence in Richmond to monitor the regulators and legislators
Legal services for statewide issues
Value added benefits for the membership
One of the lowest membership dues structures in the country
To join VAMMHA, please click here to join online or 2019 Membership Form.
Disclosure: VAMMHA annual dues and unit dues are not deductible as charitable contributions for federal income tax purposes. However, dues payments may be deductible as ordinary and necessary business expense, subject to exclusion for lobbying activity. Because a portion of your dues is used for lobbying by VAMMHA, 10% will not be deductible for income tax purposes. In addition, $15 per floor/section of unit dues paid by manufacturer members will be allocated to VAMMHA PAC to support local & state political candidates who support the building industry. Manufacturer members who do not wish to have this portion of their dues allocated to VAMMHA PAC may, without reprisal, so indicate in writing to VAMMHA and these funds will remain in the general fund. Payments for VAMMHA PAC contributions are not tax deductible as charitable contributions for federal income tax purposes nor are they deductible as ordinary and necessary business expense.